Welcome To JM Knits
Jmknits enjoys good reputation in india and abroad having good customers ranging from some of the biggest & well known , You've probably seen our knitted fabrics in leading department stores around the world.
We are in the knitted industry for more than 15 years, providing finished fabrics and it's made ups to our customers and transformed ourselves into "A" class knitted fabric importer exporter and traders
We are a major importer of knitted fabrics, printed fabrics, plain fabrics in polyster, viscose and many more – and we are able to quickly source & supply the latest knitted fabrics in exclusive ranges for todays fast changing market.
We enjoy a good reputation for imported knitted fabrics & high quality fashion fabrics like single jersy with or without spandex, Jacquards and interlock PQ, Rib Knit in cotton polyster and many other yarns,for reliable delivery and unrivalled professional, yet personal customer service, which has allowed us to build long term and mutually beneficial relationships with both customers and suppliers alike.
Our team of members are highly qualified, experienced & talented bunch of individuals, constantly develops new products through innovation and setting trends for modern fashion industry bringing together traditional colors, textures and contemporary styles.
We are able to respond quickly & efficiently to meet our customer requirements and will do our utmost to accommodate short lead times to full fill your requirements.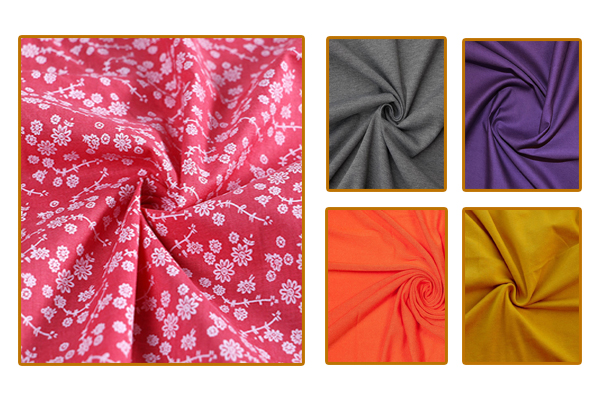 Vision & Mission
"JMKNITS is devoted to achieve consistent improvement in the system of providing products & services to the customers through On Time Delivery & Enhancing Customers Satisfaction by means of Quality and Value."
Our values
• Customer's satisfaction and delight.
• Superior quality of performance.
• Concern for the environment and the community.
• Passionate about excellence.
• Fair to all.